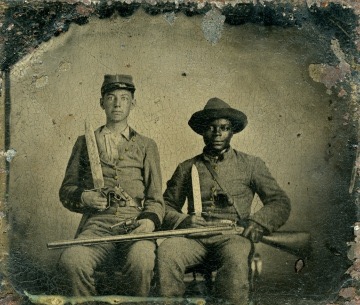 About this submission
A preacher, a former slave, and a Native American medicine woman track down a renegade Confederate outlaw through the post Civil War west, the sadistic Colonel Victor McCoy; part renegade obsessed with gold, part psychopathic megalomaniac... and 100% brilliantly ruthless tactician.
His men have fought by his side from Bull Run to Appomattox and now beyond. They follow all orders, no matter how absurd or ruthless without question as he seeks to reform the Confederacy in his own twisted image.
McCoy's former adjutant, the preacher Morgan Page, and his friends are all that stand between McCoy and a fortune in gold so immense that his twisted dreams of Confederate glory may yet become a reality. Contains graphic war violence and historical language/racial slurs.
Written with Gerald Emerick.
Creator
Dallas, TX, USA
I am a former journalist and screenwriter now living in the Dallas/Ft. Worth area. My first attempt at screenwriting became a top 50 finalist in the Disney/ABC Fellowship contest, which encouraged me to keep writing and learning. I have optioned a few scripts and have performed for hire work developing scripts, episodic TV pilots, etc. Always looking to network, help, and learn. Thanks!