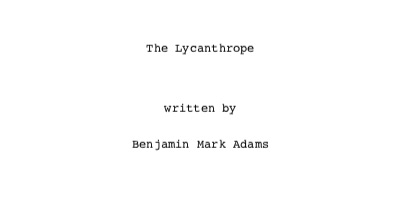 About this submission
This is a script that takes place at my alma mater, it's a love letter to my old theatre department and all the stories we used to tell each other. Logline: An art student at The University of Nebraska takes a job as a security guard but stumbles upon a violent cult bent on bringing paintings alive to harness an ancient power.
Meant to be PG.This is the first act and I'm really interested if the reader is interested in the relationships presented so far. Currently on the fourth draft.
Creator
Los Angeles, CA, USA
I write family movies and YA novels. Hope to be a produced or published writer soon!