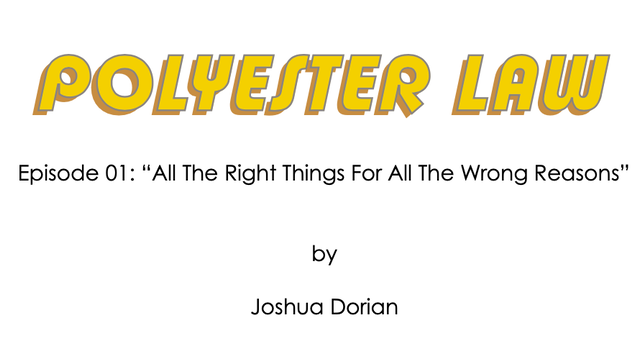 About this submission
This is a half-hour comedy set in the 1970s. An aging fixer who's been fired from one of D.C.'s most ethically-fliexible legal firms joins a group of young environmental activists and vows to help them save the world—purely out of spite for his former employer. Along the way, he'll unwittingly play a minor role in uncovering the Watergate break-in, find himself involved in a U.S. backed coup in Chile, and help promote the political rise of a peanut farmer from Georgia.
This is a pilot aimed at streaming and cable networks, 10 episodes per season. This is the second draft.