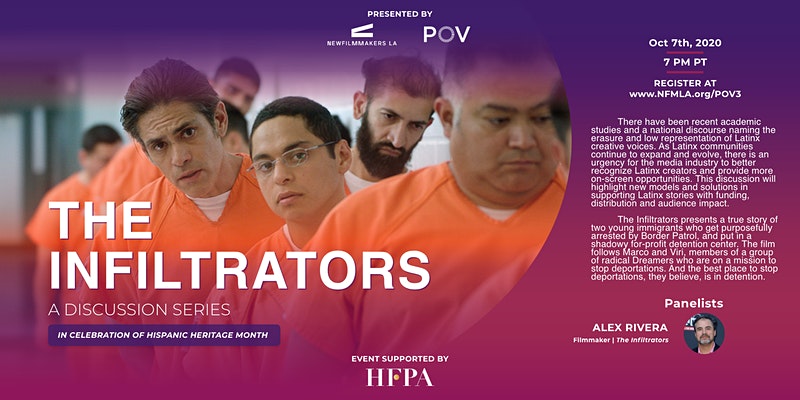 POV and NewFilmmakers LA present a conversation around supporting Latinx content creators and stories in mainstream media. Recent academic studies and our national discourse point to the continued erasure and low representation of Latinx creative voices. As Latinx communities continue to expand and evolve, there is an urgency for the media industry to better recognize Latinx creators and provide more on-screen opportunities. This discussion will highlight new models and solutions in supporting Latinx stories with funding, distribution and audience impact.
THE INFILTRATORS presents a true story of two young immigrants who get purposefully arrested by Border Patrol, and put in a shadowy for-profit detention center. The film follows Marco and Viri, members of a group of radical Dreamers who are on a mission to stop deportations. And the best place to stop deportations, they believe, is in detention.
Join POV and NewFilmmakers LA with filmmaker of THE INFILTRATORS, Alex Rivera, in this timely discussion on how the filmmaking ecosystem can best support Latinx voices.
The event is free with registration. To register, click on the Learn More button above.