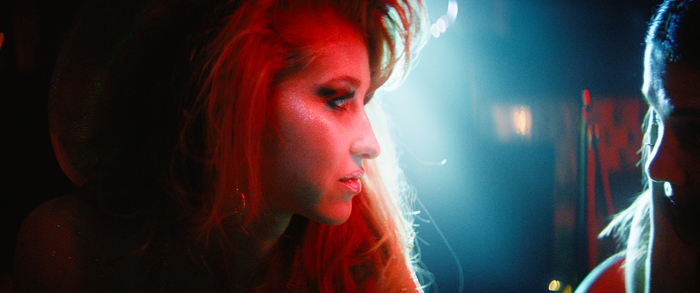 About this submission
PASSWORD: WORK
"Good Morning" is actually supposed to be displayed as a 5 large screen installation (cinema-instal), this is a laptop friendly screener shows what would be displayed in each screen while SOSA's story unfolds.
SOSA, A DESPONDENT SOCIALITE, EMBARKS ON A DRUG-FILLED BENDER IN AN EFFORT TO AVOID ANOTHER BORING NIGHT IN LOS ANGELES. HER TROUBLING BEHAVIOR WREAKS HAVOC ON EVERYTHING AND EVERYONE, AS SHE ENCOUNTERS FIVE OTHER CHARACTERS WHOSE INDIVIDUAL NARRATIVES CONVERGE OVER THE COURSE OF HER SELF-DESTRUCTIVE JOURNEY.
Creator
New York, NY, USA
Bato's main focus has always been to reinterpret any medium he works with. In an effort to give viewers a new way in which to enjoy media, Bato explores the non-traditional, hoping to push the boundaries of filmmaking past its current threshold. In 2008, Bato moved from Italy to California to produce editorial work for VOGUE, V Magazine and GQ, in addition to developing photo creative for the likes of Reebok, Alexandre Plokhov, and CHAMPION. In 2014, Bato moved to New York City to create visual content for PHILLIPS, Hood By Air, NOWNESS, and SHOWSTUDIO among others. After three years in New York he founded his eponymous creative agency and production company ANDRE BATO CORP in 2017. Marking the beginning of his career as a filmmaker, Bato went on to direct commercial work for brands such as NIKE, Zegna, Spotify, Pepsi as the company forged relationships with household agencies like Conde Nast, M&C Saatchi and VICE. Today AB CORP films has received attention from film festivals worldwide, as well as establishing a following among the artist community. Between AB FILMS and AB STUDIO, ANDRE BATO CORP continues to create and consult for companies and artists across a diverse array of industries and disciplines.
more...