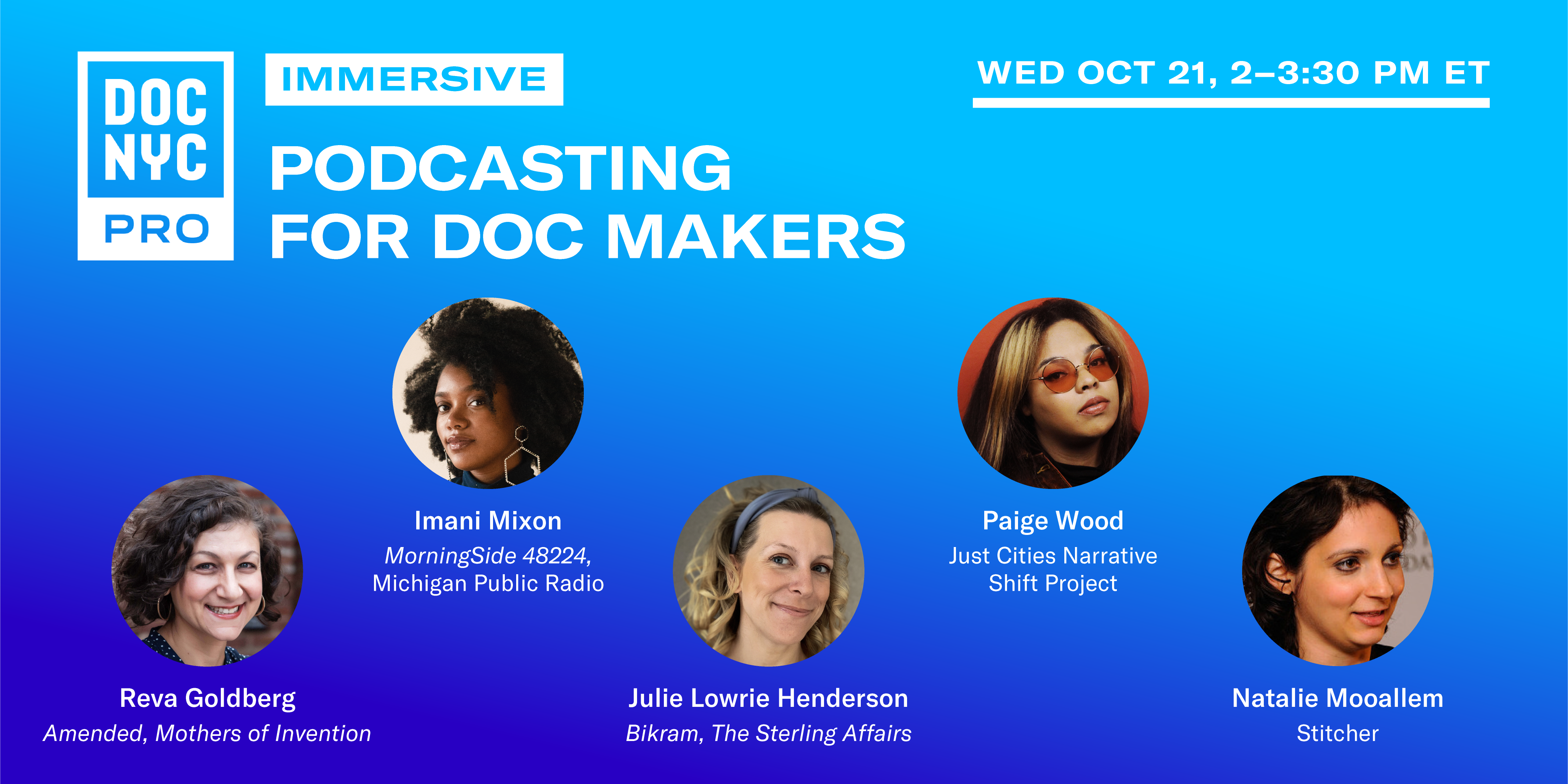 DOC NYC PRO presents a 90-minute session exploring the interplay between podcasting and documentary film, including guests who have successfully pivoted between film producing and podcast producing. The panel discussion will feature both producers and podcast platform execs, and will include a 30-minute moderated Q&A.
Guests include Imani Mixon (MorningSide 48224) and Paige Wood, who talk about the dual hats they wear as both audio and film producers. They're joined by independent audio producer Reva Goldberg (AMENDED, MOTHERS OF INVENTION) and ESPN's Senior Editorial Producer for 30 for 30 Podcasts Julie Lowrie Henderson (BIKRAM, THE STERLING AFFAIRS), who discuss navigating freelancer roles as well as staff roles inside major podcasting and radio outlets. The conversation is moderated by Stitcher's VP of Business Development, Natalie Mooallem, who herself transitioned from a role in the film industry to become a podcasting exec.
This event has a $15 admission fee. For more information or to buy a ticket, click the Learn More button above.