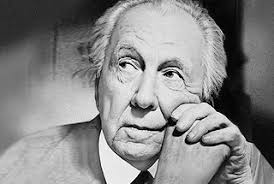 About this submission
Logline: Based on true events, the wild, boisterous, idealized life of famed architect Frank Lloyd Wright is explored as he wrestles with consequences of his life choices and those he's hurt.
Synopsis: Based on true events. American Aesthetic follows the account of the unlikely friendship of renown architect Paul Williams and legendary Frank Lloyd Wright. In the 1920's, Young L.A. architect Paul Revere Williams struggles to hold his architectural firm, and his underpaid employees, together due to a lack of commission projects. Finding hope and guidance in the biography of Frank Lloyd Wright...He fails even harder. Until he meets the man himself. Can learning the failures of another keep you from failing at your dreams?
*This is the first 5 pgs. of the feature film biopic. My goal for this film is to not only make an independent feature with notable cast attached. But also to potentially craft this script/story to become a TV drama series. *
Share your feedback. Enjoy.
Creator
Atlanta, GA, USA
With my hometown of Chicago in my rear-view mirror, I landed in Atlanta, GA hoping to further my independent career as a writer-director. Though I earned a Bachelors in Communication Management, earning a Certification as a Home Inspector, Roof Inspector, and Mold Inspector actually put food on the table. Being a self-employed Contractor has awarded me the time to focus more on the craft of storytelling, which lead me to earn the Mississippi Film Grant. This grant awarded 10k to the top screenplay in the state to produce a feature film. This feature film titled "Mentee" was my directorial debut and opened city-wide to multiple packed theater screenings. Sometime late I felt confident to structure the same screenplay into a one- hour drama pilot which became a semi-finalist in the 2018 MACRO Ventures and Blacklist pilot competition. My goal is that hard work will allow me to become an Executive Producer on my own TV series and Direct Feature films and TV dramas.
more...